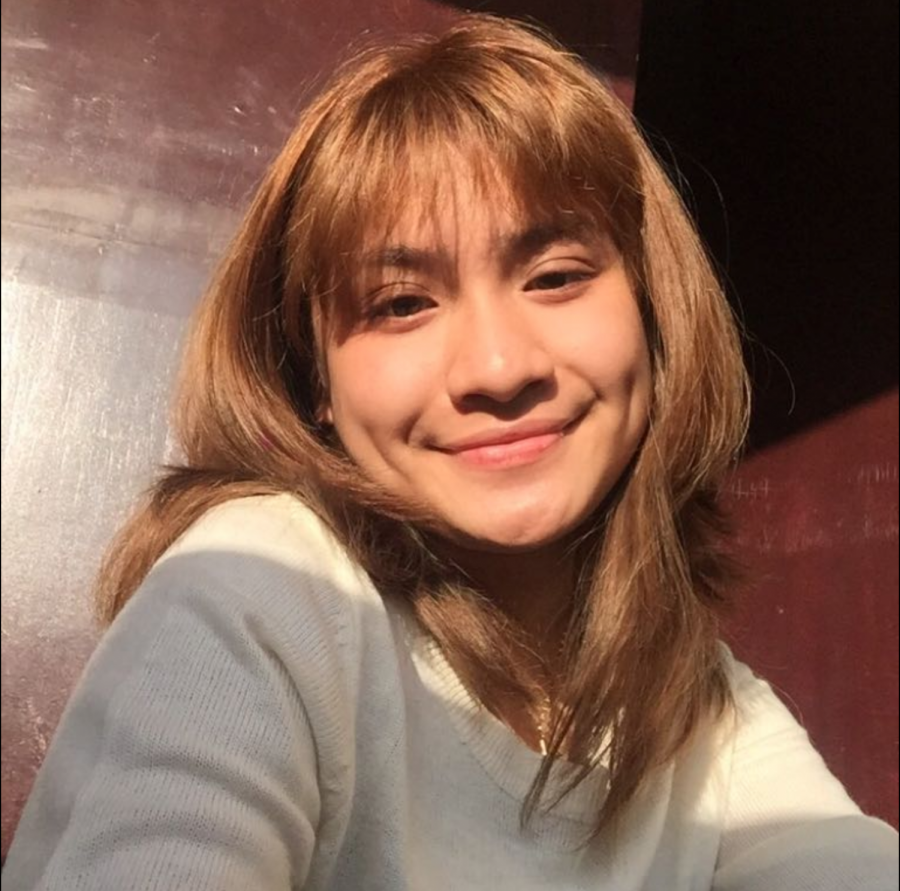 Tucked away in the Western Pacific Ocean lies a luscious green paradise with immaculate white beaches and thick, dense rainforests. This piece of heaven is known as the island of Mindanao. Located in the southern tip of the Philippine Archipelago, Mindanao is the Philippines' second-largest island, a popular location that is home to numerous cities and provinces, with one of the most vibrant being Cagayan De Oro. The Capital of Misamis Oriental, Cagayan De Oro is famous for its cultural diversity and rich heritage. Cagayan de Oro is also known as "The City of Golden Friendship" due to the warm, welcoming nature of its people. By no means is it a coincidence that this beauty is home to none other than OHS Senior and Board Chair of Communications and Outreach, Ikera (Kee) Olandesca. 
As the daughter of two innovators, Percival Olandesca and Ramonette Olandesca, who founded a school to give every child in Cagayan de Oro an opportunity to succeed, Ikera understands the meaning of nurturing. A self-described "mother hen," Ikera is vocal in her support for her community, reaching out to every student to encourage and help them grow into the best versions of themselves. Known across campus for her cheery and bubbly attitude, she draws in her fellow students and creates meaningful connections that reflect her supportive nature. Kirin Kapoor, Student Body Vice President and fellow Student Government member, works closely with Ikera. "Kee is super caring, and she creates nurturing, powerful communities wherever she goes," says Kirin. "I'm awed not only by her and her work but [also] how she draws out the best in everyone around her." 
Due to her empathetic nature, Ikera fully understands the human need for connection, appreciation, and validation. "It's such a comforting thing to know that no matter how we are feeling, we are never alone," says Ikera. "There'll always be at least one other person who feels the same." Ikera is very comfortable with her own feelings and humanity. This makes her a tangibly genuine presence with an extremely positive energy that dissolves fears and worries, making her peers feel not only that they matter, but also that they are an important part of the OHS community. Many students, myself included, treasure the memory of when Ikera helped them feel welcomed and included as though they had been part of her family for a long time. I had the pleasure of meeting Ikera while participating in a Summer at Stanford event. Her sunny personality, openness, and kindness helped me navigate through the event as a first-time student at OHS with ease.
Ikera has been in Student Government for two years, and this year will be her third. In her Sophomore year, she was an unelected board member and in her Junior year, she was Junior Class President. Currently, she is serving as the Board Chair of Communications. She was drawn to Student Government by her "desire to give back to [her] community." Ikera goes on to explain that she "always loved to take a servant leadership role in the local communities [of which she is] a part," as she feels that she can always make a difference in someone's life. Following the principle of "Paying it Forward," Ikera takes the support she has received and turns it into encouragement for others. "I am so grateful to have received so much inspiration, encouragement, and love from my friends here," she says. "I believe that helping [my friends] however I can through [Student Government] and other projects is a good way to express my gratitude and share with others the same positivity I was given. " 
Through her time in Student Government, Ikera has learned many skills that will help her navigate the rest of her life. "The first [thing I learned] is to be realistic and flexible with my goals: I tended to set a lot of expectations and goals early on, but found it was better to be sensitive and adaptable to the changing needs of OHSers as the year went by," Ikera says. "The second thing I learned – which also helps with classes, extracurriculars, and life in general! – is to establish an organizational system or document to stay on track with deadlines, tasks, and ideas." Thirdly, she says that "clear, consistent communication among teammates and the Student Body is so important. Apart from practical reasons like staying on top of work, communication is just a lovely way to let pixels know that SG cares about them."
As she leads through inspiration, Ikera motivates students to come out of their shells and connect with others. During her time at OHS, she "learned [how] to question everything, challenge ideas, and consider more deeply other people's perspectives." Even though she has written and published a book of poems, Ikera is humble and never arrogant. Ikera focuses her knowledge and energy on elevating others, using her experiences to guide others. Fueled by passion and purpose, she leads by example, putting incredible effort and care into everything she does. 
In troubling times like these, where uncertainty lurks in every corner, we need more people like Ikera to lead the way with brightness and to spread inspiration as well as hope. Following her lead, we can all step up, and as Mahatma Gandhi once said, "be the change [we] want to see in the world."