Construction, Energy Drinks, and Pebbles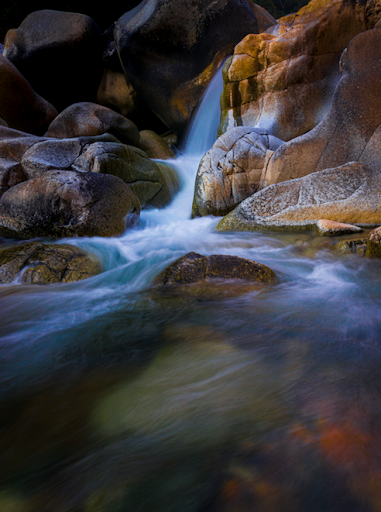 He looks happy.
Wisps of cigarette smoke curl up into his unkempt gray hair, which flows down with specks of dirt and grime (courtesy of working in construction from 9-5 daily). He's high. Whooping with a gravelly laugh, he swings up onto the tractor and smiles at me. "You ready for this bullsh*t, kiddo?" We had been handed the sacred honor of garbage duty.
As we drive through the construction site, he seems to be lost in his own world. Maybe he's dreaming about that one summer night he and his wife watched Billy Joel perform Vienna (in his own words: "It was the dopest concert I've ever been to, dude!"). Or perhaps he is transported into his Marine past– trapped in the hellhole of Iraq. Or maybe, just maybe, he's reminiscing about the touch of his late wife's hand, who had passed away a couple months ago due to cancer. I didn't know nor was it my job to ask.
The wonderful sight of LA traffic blinded my eyes while I struggled to focus on the drive back home. I had woken up at the ungodly hour of four a.m, driven down to San Diego, worked a 8 hour construction shift, and was now enjoying a gasoline-scented, two-hour trip back home, a peach flavored CELCIUS as my only sustenance.
Yet, in that short span of time, I had gotten to know this 38-year-old man named Mike. He provided snapshots of his life story—from his do-it-all, three sport high school stardom to negotiating with his 4-year-old girl about having mac-and-cheese for dinner again.
Recently, I read an article that poignantly touched upon this aspect of life: we are all pebbles in a river, moving from cluster to cluster, driven by the current. Some are boulders, anchored firmly on the riverbed of our lives, but many more are only neighbors for a brief whisper in time.
I want this piece to finish on an inspirational note – something about the power of letting go or another sentimental saying that might resound with my readers. But I find myself incapable of doing so.
I see him whistling a country tune as he picks up his 2 for $5 Red Bull deal at the gas station. And I feel the immense, overwhelming tidal wave of pain that he is carrying, a pain no one should undergo yet something everyone encounters. And man, does it hurt.
He looked happy.
Leave a Comment