From Engineer to Advocate: Nita Singh Kaushal Says Representation is Key to Equity in the Workplace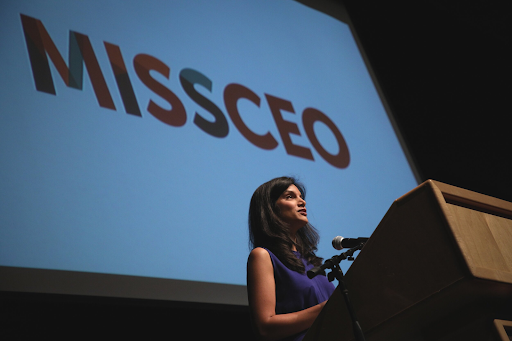 Born and raised in the heart of Silicon Valley, Nita Singh Kaushal always knew she wanted to be a leader in STEM. However, when she joined Stanford for her degree in electrical engineering, all of a sudden, she found herself one of the few females in the class.
Following college, Kaushal entered a male-dominated, early 2000s tech industry, where she felt her assertive and outgoing nature fizzle down to fit the hierarchical, underrepresented environment she was in.
Amidst this jarring dichotomy, Kaushal realized what women were missing: training and mentorship to guide them through a cutthroat industry that was not prepared to provide them with proper resources.
Kaushal decided to take this issue into her own hands. In 2011, she founded Miss CEO, an organization offering leadership education, mentorship, and career exploration opportunities to empower girls and women. Coming up on her eleventh year of working with students worldwide, Kaushal reflects on her journey as a woman in STEM and how she believes leadership representation is the key to creating equal opportunity. This conversation has been edited and condensed.
What stood out to you about your experience as a woman in tech?
When I was just coming out of my major at Stanford, I was so ready for the real world—my first paycheck and my first real job at Intel. But, as a recent college grad and young woman, I struggled. I found myself nervous to raise my hand in meetings and have my voice heard because I didn't really feel like I belonged.
There were many things about working culture that were very unwelcoming to diverse contributors. As women in a historically underrepresented field, we weren't equipped with the skills to enable us to advocate for ourselves, communicate effectively, work on strategic teams and projects, and find the right sponsors and mentors. These skills are never taught in school, yet make a tremendous difference in terms of how you navigate your career and, ultimately, how you contribute meaningfully to an area that you care about.
I had and continue to have high hopes for the opportunities available in the tech industry. There's so much innovation and creativity in that space, and I firmly believe it should be a welcoming environment for everyone.
What prompted you to change your career?
I was so captivated by the idea of empowering women with these leadership skills that I had learned from being in the professional workforce. Without the right mentorship and support, many women drop out, burn out, or don't feel like it's worth the pain to endure environments not welcoming to all genders.
I really wanted to start an organization that could empower women as early as middle school with the training, tools, resources, and mentorship that we have always wanted and deserved. With that vision in mind, we formally launched Miss CEO back in 2011, and it's been an amazing 10 years so far.
Since its founding, what is the extent of Miss CEO's impact?
Officially on paper, since our launch, we have empowered over 50,000 students from all over the world. Of course, that's just a formally documented number—many other individuals watch our videos and view our virtual courses.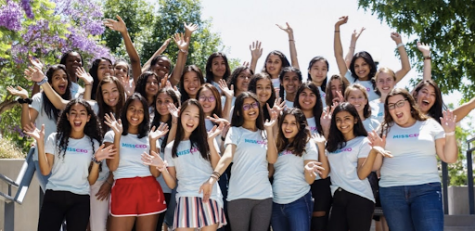 Really, it's just been so incredible to impact women at such a critical stage of their development with Miss CEO's leadership toolkit. Whenever I see the comments after a course or workshop about how these skills we're teaching are being applied and how students are able to use our curriculum to achieve their goals, it's just the best feeling. It's incredible to see the impact that we have been able to achieve over the years.
What do you hope to accomplish with Miss CEO in the future?
Because there is so much we can do and so many people we can still work with, I think in the near future, our goals are to expand on partnerships with other organizations who share the same vision.
We're looking to build out our platform, so we can continue investing in our community and helping them achieve their aspirations at various stages in life. We are also looking into publishing the work that we are doing, so people can have their own Miss CEO handbook at home to reference whenever they need inspiration or advice. Ultimately, I hope that as an organization, we can continue to further our vision and nurture our community with the training that they need.
Leave a Comment