Guest User Activity on Skype Platforms: Does OHS Have a Trolling Problem?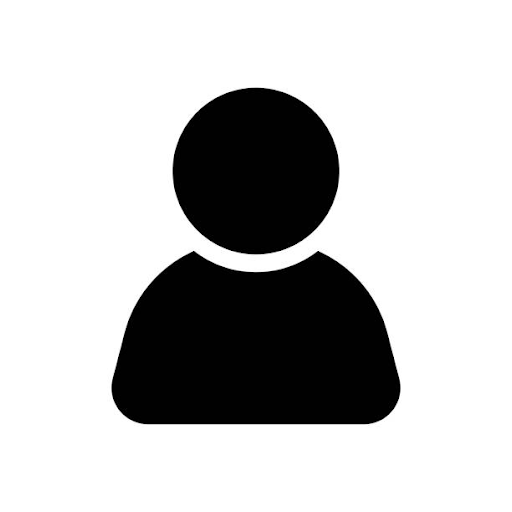 Recently, the Stanford OHS community has seen an anonymous "guest" user join many active Skype groups, posting inappropriate and offensive content, often targeting minority groups and individuals.
When asked about the nature of the situation, Kristen Sullivan, Director of Student Life at OHS said, "This is unfortunately very disruptive to the community of students who are trying to connect positively on Skype and support each other with school pursuits such as classes, clubs, and circles."
Although the school does not manage Skype or endorse Skype chats, it is still a widely used source of student communication that the community has come to rely upon. The guest user(s) comments have led many OHS students and parents to lose trust in the platform.
Jeff Ross, an OHS parent says "I think communication at OHS outside of class is vital to the success and well-being of students, but this kind of bullying brings into question the safety of the online platforms these kids rely on."
In response, Sullivan says, "We have made recommendations regarding how students can protect Skype chats, such as setting the chats to be moderated and turning off joining links. Long-term, we are identifying an alternative real-time text chat tool that will be attractive to students and has safeguards in place that allow for clear identification of users (removing the possibility to post anonymously or imposter as someone else), authentication with Stanford credentials, and messages that can be discovered and analyzed by school administrators if reported as inappropriate."
Student life has also communicated with the community with guidelines that limit the opportunity for trolling and anonymous users to join.
"Any member in a Skype chat can right-click messages to block and report behavior to Skype; when students do this, the reported message disappears from the chat history so that it does not have to further be seen. Additionally, they can reach out to a moderator of the chat to ask them to delete the message and remove the guest user from the chat," Ms. Sullivan says. "We recommend that students do not engage with the guest user."
Despite the measures in place to prevent this anonymous user from joining and commenting within Skype chats, Student Life is still aware of the impact such comments can have on the student body.
"We recognize that some of the messages can have lingering impacts, and there is no time limit as to when a student can reach out for support," says Ms. Sullivan.
Molly Torinus, an OHS student and club leader who was on the receiving end of many targeted comments made by the guest user, commented on how she has seen the community react in a positive way.
"OHSers have been increasingly providing one another emotional support after incidents of trolling; as awful as this situation is, I think it's also helped build community support and mutual aid at OHS."
When asked about the comments she witnessed, Torinus says "Many guests' comments are vulgar: provocative words, memes that treat sex and bodies sensationalistically, and other such garbage. Oppression is also a theme; I've seen guests say ableist, body-shaming, misogynistic, and queer-antagonistic things, sometimes all in the same chat."
The nature of comments such as these can have traumatic effects on the emotional well-being of students whilst ignoring the codes of acceptable behavior outlined in the Family Handbook.
"When I was younger, sometimes I wanted to be straight because I faced so much trolling and had developed some internalized queer-antagonism," Molly says. Now, she reminds us to "keep fighting the good fight to create a world where everyone (queer people included!) can be their most liberated self."
The OHS tech team and student life are keeping records and making reports of the users' activity, working to identify the source of the activity. Should the user(s) be identified, Student Life plans to exercise appropriate protocols discussed in the Family Handbook.
"The primary goal would be to have a conversation with this person/people so they can more fully recognize the undue stress caused on the community by this behavior," Ms. Sullivan says. She also notes the possibility of exploring reflective exercises and depending on whether the activity is a first or repeat violation of the Codes of Acceptable Behavior and Other School Policies, probation, suspension, or expulsion will be considered.
"
The primary goal would be to have a conversation with this person/people so they can more fully recognize the undue stress caused on the community by this behavior.
— Ms. Sullivan
"The school is considering this to be a serious offense of our Family Handbook, and many community resources have been spent responding to it."
Moving forward, Torinus discusses the hope she has for how this will help OHS develop.
She says, "I hope that this situation leads to a collective realization that until every OHSer is free from bullying, harassment, and oppression, none of us can be. We should stand in solidarity with each other in trolling situations, create resources and emotional support for survivors of trolling, practice community accountability when trolling happens, recognize marginalization's role in who gets trolled, and start conversations about making every class and student organization a liberatory space."
Maya Sarimsacki, a junior is hopeful that this situation will not hinder students' ability to connect, saying "As long as chat admins employ the measures that were suggested by Student Life and other resources, I would hope that there wouldn't be any reason not to continue communicating freely with others."
Communication, especially in an online setting like Stanford OHS is vital to the emotive and social well-being of students. Despite the challenges this unwanted and spiteful activity has caused the community, the response has worked to support everyone at this time.
When asked if she could provide any words of reassurance, Ms. Sullivan said "as a whole, Stanford Online High School continues to be a supportive community where students exchange their amazing ideas with one another as they learn, develop, and excel. I continue to see daily acts of inclusion, kindness, and respect by the vast majority of our community members, and these routines speak volumes. Goodness will prevail."
Resources for students:
Students are welcome to reach out to OHS Student Life ([email protected]), OHS Counseling ([email protected]), or any other trusted adult in the school community to report inappropriate user activity.
Leave a Comment