OHS Reacts: Election Results 2020
The long-awaited election results have been finalized, with Joe Biden becoming the 46th President of the United States, and Kamala Harris breaking several records as the first female, black, and Indian American Vice President. What do OHSers think?
How do OHSers feel about the election results?
Overall, OHS students feel hopeful, relieved, and joyful about the national election results, with a few feeling angry, disappointed, or scared for the future.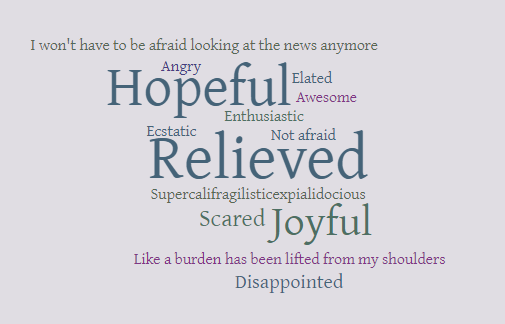 What area do OHSers want Biden to focus on first?
When asked about their top priority for the Biden administration, OHS students tended to focus on Covid-19, climate change, and human rights, as well as several other important topics.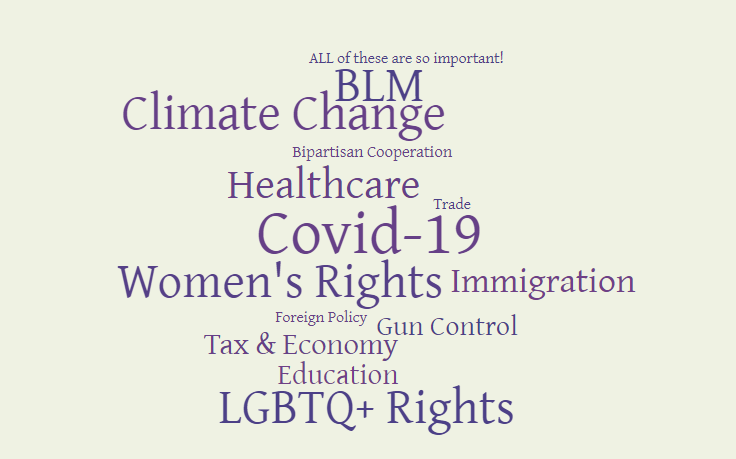 Thoughts on Kamala Harris's groundbreaking position as vice president-elect?
The general consensus on Kamala Harris's election is that it is a huge step forward in representation for women and people of color. Kamala Harris's position has also personally impacted members of various communities. However, several OHSers express some concerns about Harris' policies and look forward to evaluating her work in the White House.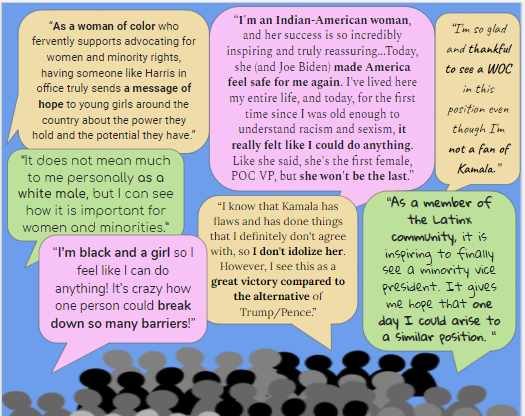 Thoughts on President Trump's refusal to concede?
On President Trump's refusal to concede the presidency, OHS students have a broad spectrum of emotions, from feeling disappointed yet unsurprised, to being shocked and horrified, to acknowledging certain flaws that the president points out.
Do OHSers plan on staying engaged with political news and activist movements in the future?
While the vast majority of OHSers do plan on continuing their civic engagement with current events, about 20% of students are either on the fence or do not plan on paying attention to political news in the future.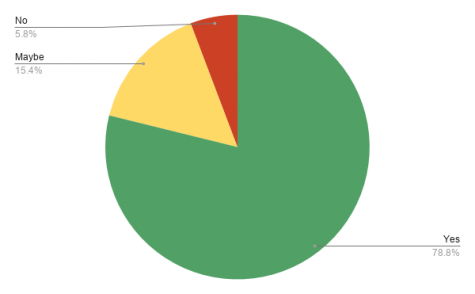 Several polls predicted vastly different and incorrect results. Will OHSers trust polls for future elections?
The results of this election were not what pollsters had predicted for months before, and it is clear that OHSers have begun to lose their faith in elections, with the majority of students stating that they may or may not trust polls for future elections.
Final Thoughts
This election has opened the eyes of students to the dire reality of our world. One student states, "A nightmare is ending and another one is just beginning…Nothing ends here." Another explains, "It hurts seeing America divided like this and people hating people like me for who I love and what I look like." 
But at the same time, there is a sense of hope among the OHS community, with students eager and ready to make a change. "Though we are left to inherit a world broken by our seniors, and raised on the cancerous doctrine that we have no hope whatsoever to right our course, I am reminded that hard times, though unavoidable, do not last," says one OHSer. Another adds, "Now is a time for change. Our generation of people must be catalysts for change in our government. More and more people should be politically active in order to help our system even more."