Sophomore Reps SMaCK Your Stress
Decreasing pressure not only for yourself but for others has always been a challenging task, but Dashmi and Aidan accepted the challenge headfirst to ensure a less stressful year for sophomores.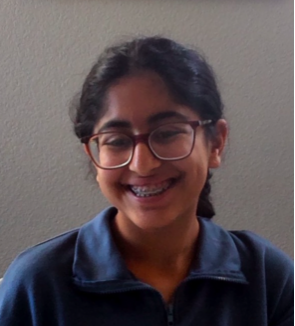 Born and raised in San Jose, Dashmi Singh is a sophomore at Stanford Online High School. She has passions for debate, tennis, baking, and reading about social issues including the intersection of feminism, racial equality, and climate change. Dashmi is the leader of Pixel Chefs and the Pre-Med Club along with being involved in the Women in STEM+ Club as well as the STEAMS Club.
Her favorite part about OHS is the community. She says, "Even though the classes are great, the environment of clubs and friends and chats makes OHS different from other schools".
Similarly, Aidan Bekandam is a sophomore at OHS, who grew up in LA. He loves to read and write, as well as perform and write comedy. He also enjoys getting distracted on Wikipedia, playing tabletop roleplaying games, watching movies, and having long Skype calls with friends. He is involved in the Comedy Club and is the co-leader of the Climate Action Club.
Like Dashmi, Aidan also believes that the community is the best part of OHS. He says, " I have never found a more insane, fun bunch of people ever — I like to say that OHS is like the island of misfit toys, all the people who might not quite fit in outside the OHS all come together here, creating this wonderful, supportive, hilarious, at times concerning, community!".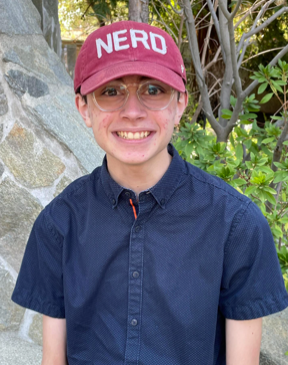 Together, both Dashmi and Aidan, ran for President and Vice President, of the sophomore class, class of 2024, respectively. The Pixel Community has been there for them during times of great stress, and has helped them make their closest friends. To Aidan, the OHS community always makes him smile.
They strive to create a Pixel Community where everyone can just be who they want to be. A place to relieve stress. A place of great insanity, comedy, weirdness, and thoughtfulness. A place where the students of 2024 can be brought together with these class chats, inside jokes (ex: Infinity to Arson), and puns.
To achieve these goals, they plan on keeping an eye on the Co2024 Skype chat to make sure everything is going well. Along with that, they plan on hosting fun events for the Sophomore class (and others) to, as Dashmi says, "escape the endless mentality of there always being another assignment". Some of these events include Sophomore Speaks, Movie Monthly, Competitions, and Karaoke Night — summed up in their campaign slogan, SMaCK.
To successfully collect the ideas of everyone in the class, they send out Google Forms, use skype chats, and are available to talk after each event. Through the ideas gained from the forms and chats, they plan to hold monthly specials that differ from their monthly SMaCK plan. For example, if there is a demand for a Study Tips event during midterms or finals, they will consider this and plan it accordingly.
Dashmi and Aidan's passions follow them through their journey. They seek to "SMaCK the stress out of sophomore year! Make this as fun a year as possible for the class, and hopefully relieve stress and improve mental health by doing so!"
Leave a Comment