Taylor Swift's Red: A Look Into Love, Life, and Heartbreak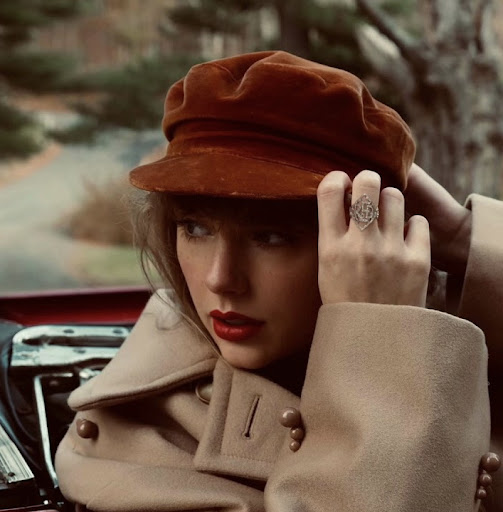 In the Swiftieverse, amidst Easter eggs, emotional lyrics, and sacred scarves, the latest groundbreaking event has taken place. Taylor Swift has just rereleased Red, and after taking one listen, you will not be okay or fine at all. Ever since Swift first announced that she would be rereleasing her 2012 album Red, fans have been eagerly awaiting and dissecting every possible hint given. Now, it's finally here and Red (Taylor's Version) has it all: heartbreak, rage, joy, moving on, and Taylor's full ownership.
"State of Grace" starts the thirty track album, an upbeat track reflecting finding love, a new "state of grace" that feels right. "22" makes you feel exuberant, like you could dance and chase bad news the entire night of your twenty-second birthday, while "All Too Well" (the ten minute version) makes you feel all too hurt at the thought of Swift's twenty-first birthday. And that's when the pain begins. Bolstered by a heart wrenching short film, "All Too Well" has been worth all of the anticipation, quickly becoming the best way to induce tears. It's an emotional peer into the windows of the grief and heartache that comes with dying love.
"Sad Beautiful Tragic" continues the heavier theme of dying love, this time, addressing a dying love that just can't be saved. And while "Holy Ground" continues the happy, dancing beat of "22," the lyrics hint at a sadder story in which a perfect love begins to fall apart. "Ronan" is about a little boy who lost his life to cancer, about loss too soon in sorrowful, washed away maroon. "Red," the namesake of the album, illustrates the burning crimson of love and the darker hues of heartbreak all while giving you a beat to dance your heart out. Tracks "I Knew You Were Trouble" and "We Are Never Ever Getting Back Together" encapsulate the rage, regret, and moving on after a circularly terrible relationship, red emotions bright as Swift's iconic red lip.
"Red TV" is raw and captivating, bleeding between falling in love, feeling heartbreak, and the joy of life. It takes its listeners on an emotional journey through each song, an art that Swift has mastered. Backed by nine previously unreleased tracks like "Nothing New with Phoebe Bridgers," this re- released album shows life in shades of red. Taylor Swift sings and you relate, even when you haven't experienced what she's singing about, and you feel what she feels, deep within your chest. "Red TV" is an example of what Swift does best: she rips your heart out, puts it back together, fills it with joy, and leaves you remembering her music (fondly) all too well.
Leave a Comment