30: A Chapter of Grief, Acceptance, and Recovery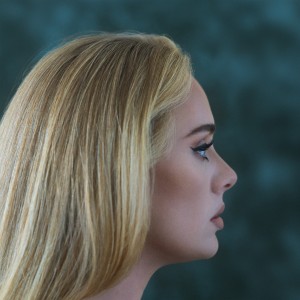 Making her debut after a six-year-long break from the music industry, Adele paints a vivid picture of the sorrows and grief that have befallen her marriage – leading to her subsequent divorce – in her new album, "30."
The British singer retains her distinct musical style with hints of pop and jazz sprinkled in amidst her slower and more melodic songs. With an elegant poise, she sinks into the downhearted lyrics and expels all of her pain in a flurry sound. "30" is a painfully truthful depiction of the way in which one reconciles their broken heart, mourning through the process of a lost love and facing the bruises left behind.
Introducing her adoring fans to a more intimate part of her life, Adele's "My Little Love" includes mementos from her time with her nine-year-old son, Angelo—and, more specifically, the difficult discussions the two had when Adele chose to confess her feelings of ambivalence towards her marriage. Apertures within the song itself give way to the tape-recording like conversations of Adele managing to open herself up to the world and the most precious thing in it, her son.
Even though it may seem that the audience would have a harder time relating to "30" as it deals with something more mature – something sacred to the singer herself – Adele gives plenty of room for people to find themselves within her lyrics. One might see a reflection of their own experience with heartache, even if it may not pertain to divorce and a lost marriage.
Not only does "30" introduce a topic unexplored in previous albums, but it also unambiguously conveys Adele's feelings through a new medium. In this medium, she is backed by the sound of a church-like choir, wringing out her emotions, without parables to conceal what it is that she's aiming to convey. This onset of instruments creates a beautiful resonance, almost angelic, yet still full of sorrow as feelings of hopefulness and dejection battle it out inside Adele's heart.
This album is a celebration of the mourning process. Adele candidly belts how she wants to feel like herself again in "Cry Your Heart Out." Giving her audience a safe space to grieve, she motions us to cry our hearts out too, and live through the pain. This song acknowledges that returning to normalcy is incredibly challenging, but in order to do so, we must be willing to embark on the journey.
Ending 2021 with the beautiful introspection that "30" is, Adele gives her audience much more than just her experiences with lack of choice and confinement. She gives us songs that we can cry to during our worst moments and reassures us that grief is merely the first step towards acceptance.
Leave a Comment